ECOTOURISM, HIKING AND TREKKING
IN RIO DE JANEIRO
Small group tours with transportation, tour guides sou you can explore the lush and forests of Rio without any hassle.
Discover the other side of Rio de Janeiro
Hiking and trekking in Rio is a great way to discover the city. Rio is a very unique spot where a tropical rainforest, beaches, mountains and lagoons mix with the city in an incredible landscape.
Join our tours and discover the nature secrets of Rio. Eco-sightseeing, soft adventures, hiking and trekking in the Atlantic Rainforest, with different difficulty levels. All organized, with certified and experienced TOUR GUIDES and TRANSPORTATION from your hotel. Hassle free! Choose your adventure and discover the other side of Rio.
We follow the
BEST PRACTICES

and

SAFETY

guidelines
Jungle Me is a proud member of ABETA and ACTA (Brazilian and also Rio's eco-tourism and adventure associations). We are also Carbon Neutral since our foundation.
'In every walk with nature, one receives far more than he seeks.'
Booking one of our tours you get discounts with our partners: average 15-20% off on several tours in Rio (bike, favela, Bossa Nova, a tour with Christ Redeemer and more), up to 350BRL/person (approx. 70USD).
Get a FREE e-guidebook of Rio
... and discover how to get 350BRL to spend in tours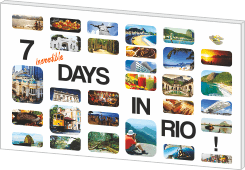 The most fantastic NATURE, SUMMITS and spots for HIKING and trekking in Rio.
Rio de Janeiro has tropical rainforests, secluded beaches, mountains with amazing views and mangroove with unexpected wildlife.
Explore and experience nature within the city limits. You can go hiking or take an eco-sightseeing very easy tour.
Choose one of our soft adventures and DISCOVER THE OTHER SIDE OF RIO.
'Nature is pleased with simplicity.'
You should go HIKING and TREKKING with
JUNGLE ME

because...
'If you truly love NATURE,
you will find beauty everywhere.'
12 years dedicated to ECO-TOURISM, HIKING and TREEKING in Rio
"Excelent" for 12 years and counting!
Jungle Me wins TripAdvisor's Certificate of Excelence every year since 2011 and is also recommended by Lonely Planet, Petit Futé, Dumond, Visit.Rio, the official city guide, and other top travel media and guidebooks.
Soft adventures, hiking (easy, moderate or hard levels) and eco-sightseeing. Rainforest, mountains, waterfalls, hidden beaches, caves, historical sites and eventually some wildlife.
'I see trees of green, red roses too (...) and I think to myself, what a wonderful world.'
Explore Rio and its NATURE
If you love nature, choose one of our easy  ECO-SIGHTSEEING tours or a HIKING TRAIL  and understand why seeing Rio from above it´s so important to experience the city.
'The Force will be with you. Always.'
GOOD REVIEWS ALL OVER THE WEB
Gerben M - UK
"Nice walk, monkeys, tropical plants, a rewarding views and a really nice guide."
Sarah Livia Resnick
"What an incredible experience with Jungle Me!"
George Wesch
"Amazing tour! Thanks a lot! Great guide, great tour, everything was great!"
Denise C. - Miami, FL
"Is it possible to give this company more than 5 stars? ... because they deserve it!"
Kim
"Loved it!!! The hike was absolutely beautiful, as taken from a sotorybook."
Dione Scott
"Our guide was very informative! I really enjoyed the history lesson."
Little T - S. Diego, CA
" Totally professional and accomodating still keeping all the personal touches."
Cristina Piranio
"I strongly recommend this company for its personalized service."
472simonj - UK
"Brilliantly guided trip into the wild forest with stunning views!"
'We do not see nature with our eyes, but with our understandings and our hearts.'
Get a FREE e-guidebook of Rio
... and discover how to get 350BRL to spend in tours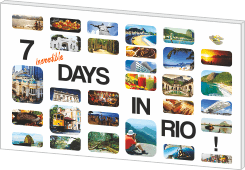 The photos on this page are by The Jungle Me team except the following:
   Yulli Nakamura
    Adam Kertesz
   Lars Forslof
  Yulli Nakamura