SO MANY
DIFFERENT
THINGS TO DO IN RIO
Things to do in Rio… museums, bars, parks, typical food, shops, restaurants, tourist attractions and best locations and areas of the city to stay. In our blog, you'll find lots of hints and tips about it. All updated and elaborated by locals and professionals from the tourism sector.

We are a group of tour guides, small business owners and 'cariocas', as the locals from Rio are called. Our goal with this blog is to help you to find your way and the best things to do in Rio. Tour attractions, restaurants, bars, parks, museums and also recommendations of the best place to stay in Rio de Janeiro.
... and enjoying
NATURE
is definetely one of them!
And… of course, we are 'Jungle Me' so… we LOVE nature. And we believe this is one of the main reasons why you decided to visit Rio. So, a lot of our suggestions will be nature related. And definitely, hiking in Rio is a 'must do' activity and we defintely classify it as one of the best things to do in Rio.
We also run guided hiking tours in Rio, rainforests, waterfalls, secluded beaches. Nice experiences and places to visit  that you may want to take a look.
Our groups are always small (maximum 6 participants). Our tours are highly rated on TripAdvisor (8 times winner of Certificate of Excellence) and we are also recommended on Lonely Planet, Dumont, Petit Futé, and Visit.Rio, the official guide from the city.
So if nature, hiking, and adventure is your thing, don't hesitate to take a look at the experiences we offer.
See you around!
The Jungle Me Team 😉
Get a FREE e-guidebook of Rio
7 Day Itinerary for Rio de Janeiro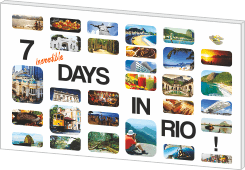 CHECK SOME OTHER THINGS TO DO IN RIO
Rio de Janeiro is a very big city and finding the best place to stay is not so simple. This article gives hints and tips with a lot of 'local' knowledge but also considering the tourist perspective for issues like safety, the proximity of the main tourist attractions and price.
Read More »
Get a FREE e-guidebook of Rio
... and discover how to get 350BRL to spend in tours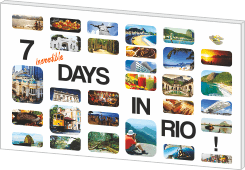 Mos of the pictures on this page were taken by the Jungle Me Team. The exceptions were taken from Wikimedia Commons, Pixabay, Unsplah and Pexels, all open source and royalty free. Whenever the photographer is not from our team, and his/her name was available on the image bank, we included it on the name of the file. By clicking on each picture/photo and then 'inspect element' or 'open image in a new window', depending on the browser you're using, the photagrapher name is informed on the file name.
Check our articles for more information about tourism and things to do in Rio and the city oficial guide Visit.Rio.